CHAIRPERSON
Mr. Donald CHOI
Donald has worked globally as architect and developer for over 30 years. He is familiar with both public and private projects and believes in the power of design and architecture to empower society. Clients have included Hong Kong Government, Airport Authority, Mass Transit Railway Corporation, Urban Renewal Authority, Public Works Canada, British Columbia Buildings Corporation, NGOs and the private sector. He is currently the Chief Executive Officer of Chinachem Group. He was the Managing Director of Nan Fung Development and before Nan Fung, Director of Foster and Partners and the Authorised Person – Architect for the Hong Kong International Airport Passenger Terminal (HKIA Silver Medal Winner) and many infrastructure projects at Chek Lap Kok. The airport was awarded the Top Ten Construction Projects in the World and has won numerous awards including the Best Airport in the World since opening in 1998. Donald lives in Hong Kong and is active in community services. He is a Global Trustee of the Urban Land Institute, Trustee of Design Trust – Hong Kong, Council Member of the Hong Kong Institute of Urban Design, and Board Member of Construction Innovation and Technology Application Centre. He had taught at the University of Hong Kong and was the former Chairman of the Architects Registration Board, HKSAR.
MEMBERS

Ir Albert CHENG
Ir Albert CHENG is a seasoned construction professional with over 30 years' experience in the planning, design, management and implementation of mega public works projects. Prior to joining the Construction Industry Council, Ir CHENG was the Head of the Hong Kong-Zhuhai-Macao Bridge Hong Kong Project Management Office of the Highways Department and the Head of the New Territories East Development Office of the Civil Engineering and Development Department. Ir CHENG is the Immediate Past President of the Hong Kong Institution of Highways and Transportation, currently a Fellow Member of the Hong Kong Institution of Engineers and the Executive Director of the Construction Industry Council of Hong Kong.
Mr. Patrick KABASCI
Mr. Patrick KABASCI has been the Director Operations of INC Invention Center Hong Kong since 2019 and Technology Manager at KEX AG and responsible for business development for Asia Pacific at INC Invention Center since 2018. He studied computer science and economics at RWTH Aachen University, UPV Valencia and UPC Barcelona, and undertook further training at the Graduate School of Business at Stanford University. Patrick has established a digital construction innovation laboratory focusing on digitisation and disruptive innovations in the construction equipment area. He is now heading the operations of this lab. Patrick also provide strategy, technology and innovation assessment, road mapping and implementation steering on Industry 4.0 and artificial intelligence for over 50 companies in Germany, Turkey, India and China in the construction, automotive, electronics, machine tool, steel and consumer goods industries.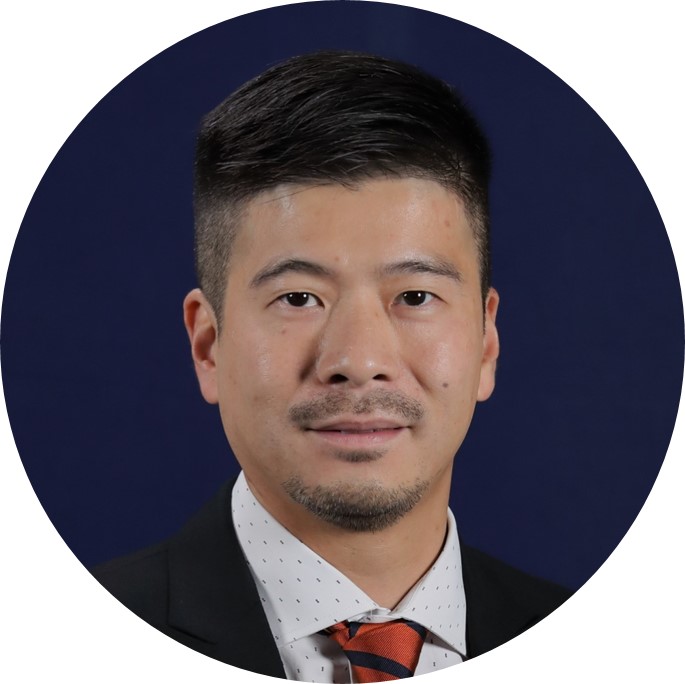 Ir Sammy LAI
Ir Sammy Lai is a director of Gammon Construction Limited, responsible for overseeing the company's building projects and driving innovation for the Building Division. He has been working in Gammon over 20 years and started his career in project planning and subsequently developed into a full-fledged project leader through a number of challenging and technically complex projects. He led a buildability study for One Taikoo Place project to promote sustainable construction at pre-tendering stages and innovation technologies such as Artificial Intelligence, Virtual Reality and Robotics during construction; and was recognized with the Excellent Award for Construction Manager (under Industry Practitioners Category) at CIC's first Sustainable Construction Award in 2018 for the project. Sammy is a member of the Hong Kong Institution of Engineers and the Chartered Institute of Building.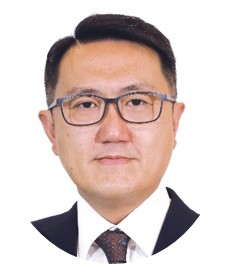 Mr. LEE Hang Wing, James
Mr. Lee Hang Wing, James, has been the Chief Executive Officer (Executive Director) of Paul Y Engineering Group Limited since April 2016. Mr. Lee has over 29 years of experience in project management, property development and architectural practice. He holds Bachelor of Science and Bachelor of Architecture degrees from the University of Sydney, Australia, and a Diploma of Management Studies from the University of Sunderland, England. He is a Registered Architect, an Authorised Person (Architects List) under the Hong Kong Buildings Ordinance, a Chartered Building Engineer of the Chartered Association of Building Engineers, a Member of the Hong Kong Institute of Architects, a Member of the Chartered Institute of Arbitrators, a Member of the Hong Kong Institute of Real Estate Administrators, a Professional Member of Hong Kong Interior Design Association, and an Associate Member of the Hong Kong Mediation and Arbitration Centre. He is a Member of the Registration Committee of the Architects Registration Board, Vice Chair of the Building Committee of the Hong Kong Construction Association, Member of the Management Committee of the Centre of Innovation in Construction and Infrastructure Development of The University of Hong Kong, and a Member of the CIC Sustainable Construction Certification Scheme for Green Finance Working Group.
Prof. Christopher LEUNG
Prof. Christopher LEUNG is the Professor of Civil and Environmental Engineering Department at HKUST. His major research interest is in the area of construction materials, with focus on the development of advanced materials and their applications to enhance the durability and sustainability of buildings and civil infrastructure. As an international expert, Prof. LEUNG has been invited to deliver plenary and keynote lectures in international conferences in the U.S., U.K., Europe, China and India. He is a Fellow of the Hong Kong Institution of Engineers, Institution of Civil Engineers, Institution of Structural Engineers, American Society of Civil Engineers and RILEM (International Union of Laboratories and Experts in Construction Materials, Systems and Structures). In 2011, he became the first person from a Chinese Institution to be elected Honorary President of RILEM.
Ir Wes JONES
Ir Wes JONES is at present Managing Director of Dragages Hong Kong Limited and Director of BYME Engineering (HK) Ltd. Wes started his career in Australia on various building and civil project and has more than 26 years of experience in various types of world-class projects, including railways, buildings, nuclear facilities, tunnels and bridges. In 1995, he joined Bouygues Construction, parent company of Dragages Hong Kong, where he held leadership roles in large multi-disciplined projects in Australia, Europe and Africa. After 17 years with Bouygues Construction, Wes relocated to Hong Kong in 2011. He worked in Leighton Contractors (Asia) Limited and Gammon Construction Limited, and oversaw a number of mega-sized infrastructure projects. In 2016, he rejoined Bouygues Construction as Managing Director of Dragages Hong Kong. Wes is a Fellow of the Hong Kong Institute of Engineers (HKIE). He is also the Vice President (Overseas) and Council Member of the Hong Kong Construction Association (HKCA) and a member of the French Chamber of Commerce and Industry in Hong Kong (FCCIHK).
Ir John KWONG, JP
Ir John KWONG was appointed Head of Project Strategy and Governance Office (PSGO) in April 2019 for formulating strategic initiatives to strengthen governance and uplift performance of public works through reinforcing the existing gateway process for cost management; enhancing project delivery capability; leading strategic developments to enhance cost-effectiveness and enhancing collaboration with international counterparts and local industry stakeholders. Ir KWONG is a civil engineer by training. He graduated from the University of Hong Kong in 1987 and obtained several postgraduate degrees in engineering and laws. He was the Contract Advisor of the Drainage Services Department, looking after procurement and contractual matters on works contracts. He joined the Commerce and Economic Development Bureau later to take forward the Kai Tak Cruise Terminal project as well as other tourism projects. He was the Chief Assistant Secretary and the Head of Project Cost Management Office of the Development Bureau before his appointment as the Head of Project Strategy and Governance Office.
Ir PAN Shu-jie
Ir PAN Shujie graduated from the Southeast University (formerly known as Nanjing Institute of Technology) and the University of Warwick (UK). He is a member of the Hong Kong Institution of Engineers and the Chartered Institute of Building (UK). Ir PAN joined China State Construction Engineering Corporation Limited in 1987 and was seconded to the Group in 1991. He has been a director of certain subsidiaries of the Group since 1999, and participated in several major infrastructure projects' management. In August 2020, Ir PAN joined CR Construction Company Limited, and is responsible for supervising the company's overall operation. Ir PAN has over 29 years of experience in construction management.
Ir Dr. Ricky TSUI
Ir Dr. Ricky TSUI is the Director of R&D of Arup as well as the Leader of Arup University. He holds a B. Sc. degree in engineering from the University of Hong Kong and a Ph.D. degree in science from the University of Cambridge. His career spans more than 25 years in high technology research, product and process development, management and marketing in manufacturing as well as building and construction industries. He was granted the "Knowledge Management Leadership Award" in 2014 and has led Arup to be the winners of the Global, Asian and HK MAKE (Most Admired Knowledge Enterprise) Awards for past several years. He is currently one of the Assessment Panel members of the Innovation and Technology Fund of the HKSAR Innovation and Technology Commission.
Ir WONG Chi-kwong
Ir WONG Chi Kwong is now the Vice President of Building Engineering (MEP) Hong Kong of AECOM. He is a building services engineer with over 40 years of experience in the construction field. He was the Chief Executive Officer (CEO) of the Construction Innovation and Technology Application Centre (CITAC) when it was newly established under the Construction Industry Council (CIC) from April 2017 to September 2017. Prior to that he was a Director of major Consulting Engineering Group over 26 years.
Mr. Oscar WONG
Mr. Oscar WONG is the Head of Client Development for Hong Kong Science and Technology Park leading the Robotics Platform development and Client Development. Oscar graduated with a Bachelor of Engineering from the University of Wales. Oscar has over thirty years of commercial experience with various multi-national companies, including Cooper Industries Inc., Emerson Electric Company, Danaher Corp , and General Electric. Before joining the HKSTP, Oscar was the Asia Pacific President and CEO for General Electric Lighting Division. Prior to General Electric, Oscar spent more than 10 years in engineering and automation with Emerson Electric, responsible for Greater China business including Commercial Operation, Business Development and Product Management.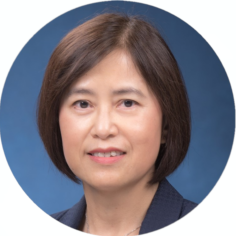 Ms. YU Po Mei, Clarice, JP
Ms. YU has been working in the government for over 20 years, mainly in the administration of the Buildings Ordinance on the control of new private building developments and existing private buildings. Prior to joining the government in 1996, Ms. YU has worked in the private sector as an architect.