CHAIRPERSON
Ar. Donald CHOI, JP
Donald has worked globally as architect and developer for over 30 years. He is familiar with both public and private construction projects and believes in the power of design and technology to empower society. He is currently the Chief Executive Officer of Chinachem Group. He was the Managing Director of Nan Fung Development and before Nan Fung, Director of Foster and Partners and the Authorised Person – Architect for the Hong Kong International Airport Passenger Terminal (HKIA Silver Medal Winner) and many infrastructure projects at Chek Lap Kok. The airport was awarded the Top Ten Construction Projects in the World and has won numerous awards including the Best Airport in the World since opening in 1998. Donald is active in community services. He is a Director of Habitat for Humanity Hong Kong, a Director of Hong Kong Green Building Council, a Trustee of Rhode Island School of Design, and an Adjunct Professor at University of Hong Kong. He was the Former President of Hong Kong Institute of Architects and the Former President of Hong Kong Institute of Urban Design, as well as the former Chairman of the Architects Registration Board, HKSAR.
MEMBERS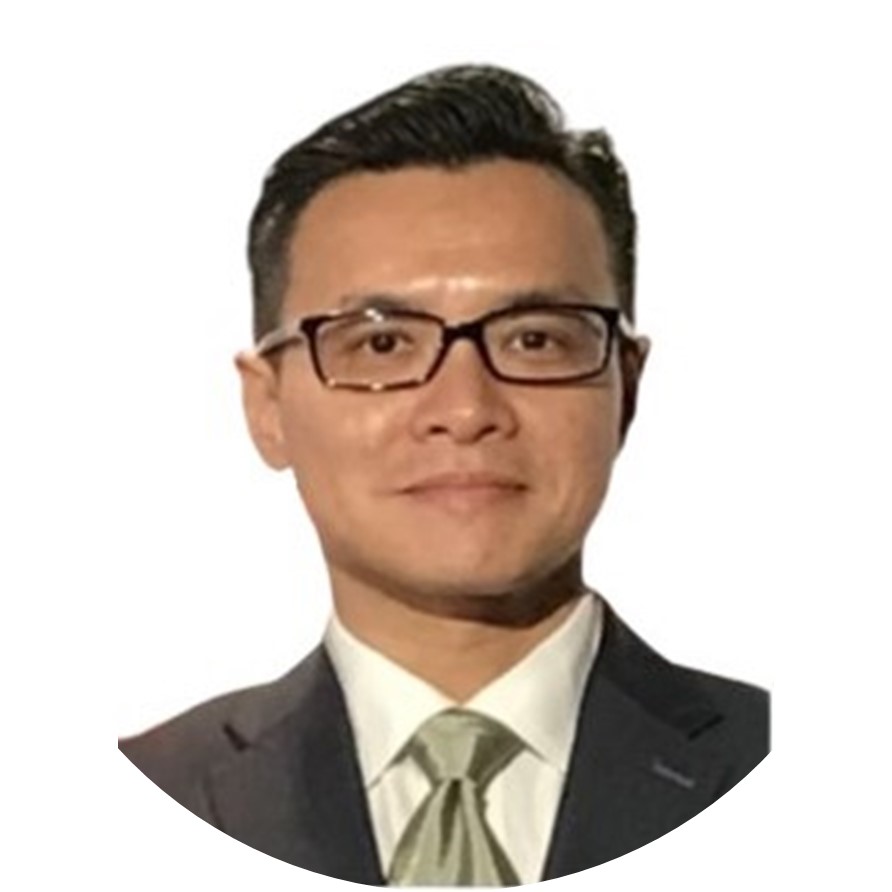 Mr. Danny CHAN
Mr. CHAN Yiu Hang, Danny has a strong background in construction with over 15 years of extensive experience in leading large-scale projects. He graduated with his bachelor's degree in business administration, construction project management, and civil engineering, master's degree in business administration, and construction project management. Danny is a meticulous and result-driven management professional with the ability to lead project teams throughout the full lifecycle of time-critical and highly complex construction projects. He has profound knowledge of project operations entailing project planning and integration, cost control, resource utilization, and risk management. Highly skilled in the management and engineering of large construction projects. A recognized director with the ability to manage cross-functional teams during the project development cycle and capable to build robust relationships with stakeholders and sub-contractors to achieve project deliverables and milestones. He currently works as Executive Director of Jumbo Orient Contracting Limited and Managing Director of Kwan Shing Construction Limited on a variety of construction projects. He has gained well-rounded experience in a wide range of construction projects over his career. He is also the Vice President of the 4th Committee of The Hong Kong Registered Contractors Association (HKRCA). He plays an important role in HKRCA, even in the construction fields, promoting innovation and professional development in the industry.

Ir Albert CHENG
Ir Albert CHENG is a seasoned construction professional with over 30 years' experience in the planning, design, management and implementation of mega public works projects. Prior to joining the Construction Industry Council, Ir CHENG was the Head of the Hong Kong-Zhuhai-Macao Bridge Hong Kong Project Management Office of the Highways Department and the Head of the New Territories East Development Office of the Civil Engineering and Development Department. Ir CHENG is the Immediate Past President of the Hong Kong Institution of Highways and Transportation, currently a Fellow Member of the Hong Kong Institution of Engineers and the Executive Director of the Construction Industry Council of Hong Kong.
Mr. Chris CHEUNG
Mr. Chris CHEUNG is now the Technical Director of China State Construction Engineering (Hong Kong) Limited. He leads the team to develop C-SMART, through the application of artificial intelligence, smart sensors, Internet of Things (IoT), cloud analysis and other advanced technologies, and launch different smart construction solutions to help construction sites deliver projects with the highest efficiency and quality, provide a safe working environment for workers, and provide project managers and stakeholders with a more transparent and accurate up-to-date overview. He led the team to win the Grand Prize of the 21st Asia Pacific ICT Alliance (APICTA) Awards -Industrial Category in 2022. Prior to joining the China State Construction, Chris has held different positions such as developer, consultant, and main contractor of numerous construction projects for both government and private sectors, with over 30-years of professional experience in the construction industry.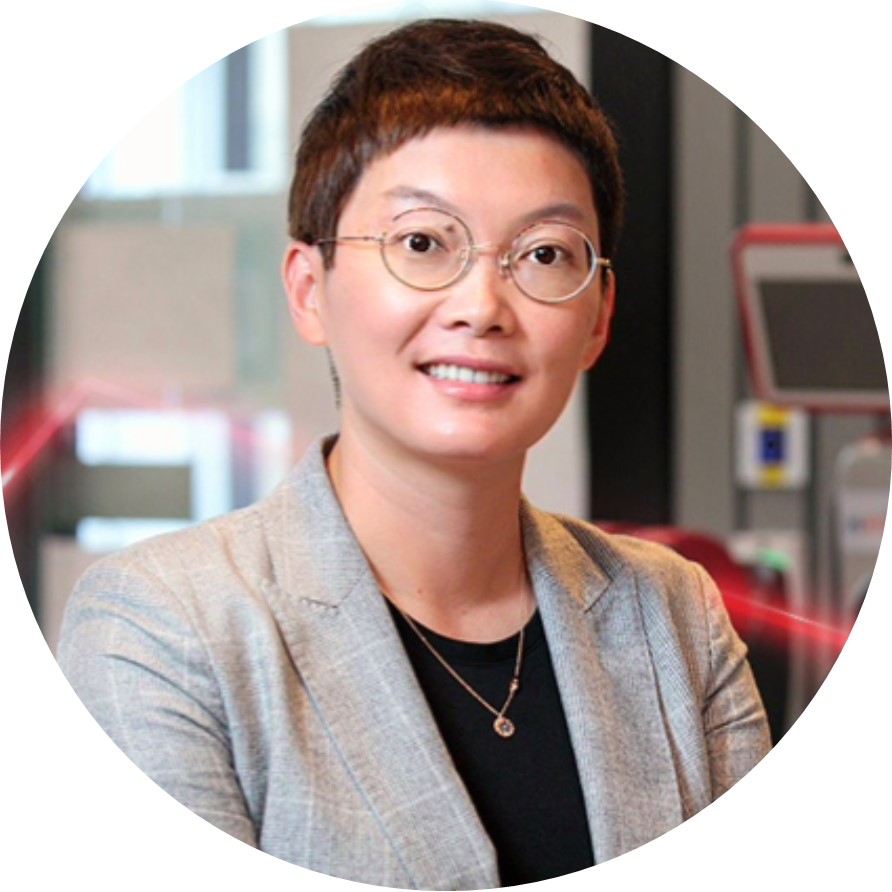 Dr. Crystal FOK
Dr. Crystal FOK is currently the Head of STP Platform at Hong Kong Science and Technology Parks Corporation (HKSTP). She is mainly responsible for various Innovation and Technology related initiatives in Science Park to drive technology adoption in industries, especially in Real Estate, Logistics, Banking & Finance and Healthcare sectors. Prior to HKSTP, Dr. FOK was a Manager at ASTRI, managing a diverse project portfolio, such as market analysis, feasibility studies, product development and technology commercialization. She was also a Consultant at the Hong Kong Productivity Council, managing the optical design team and providing consultancy service on precision manufacturing. Dr. FOK received her PhD degree in Mechanical and Automation Engineering from the CUHK and her research interests include A.I., Robotics, MEMs and micro-optics.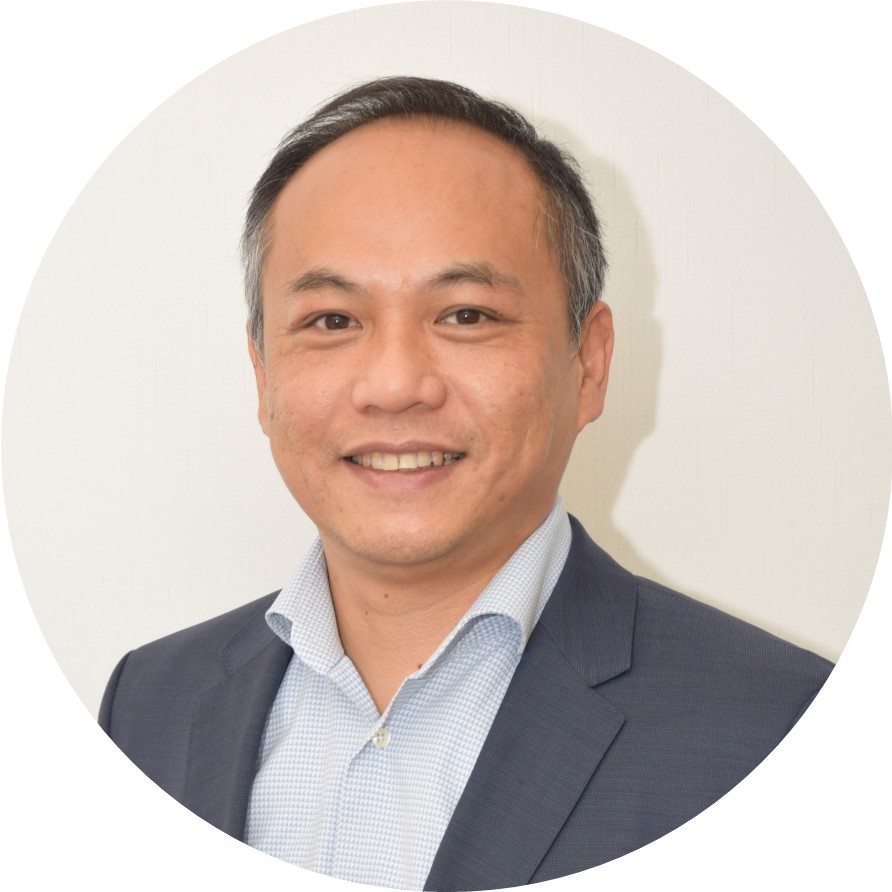 Ir Eddie HO
Ir. Eddie K.H. HO is the Deputy General Manager at Sanfield (Management) Limited, the construction group of Sun Hung Kai Properties, and the General Manager at Sanfield Construction Innovation Limited which is responsible for managing all innovation and investment in construction at the corporate level, inclusive of innovation strategy, organizational culture and communicating innovations within the company. He is a structural engineer by profession with 30 year's experience with consultants, contractors and clients, specializing predominantly in design and construction (construction-led design) for super highrise and complex structures in Hong Kong and Mainland China. His major interests are in the fields of BIM; IoT; automatic construction robot; 5G in construction; autonomous construction equipment; blockchain technology in construction industry; and low carbon construction & materials.
Mr. Patrick KABASCI
Mr. Patrick KABASCI has been the Director Operations of INC Invention Center Hong Kong since 2019 and Technology Manager at KEX AG and responsible for business development for Asia Pacific at INC Invention Center since 2018. He studied computer science and economics at RWTH Aachen University, UPV Valencia and UPC Barcelona, and undertook further training at the Graduate School of Business at Stanford University. Patrick has established a digital construction innovation laboratory focusing on digitisation and disruptive innovations in the construction equipment area. He is now heading the operations of this lab. Patrick also provide strategy, technology and innovation assessment, road mapping and implementation steering on Industry 4.0 and artificial intelligence for over 50 companies in Germany, Turkey, India and China in the construction, automotive, electronics, machine tool, steel and consumer goods industries.
Ir John KWONG, JP
Ir John KWONG was appointed Head of Project Strategy and Governance Office (PSGO) in April 2019 for formulating strategic initiatives to strengthen governance and uplift performance of public works through reinforcing the existing gateway process for cost management; enhancing project delivery capability; leading strategic developments to enhance cost-effectiveness and enhancing collaboration with international counterparts and local industry stakeholders. Ir KWONG is a civil engineer by training. He graduated from the University of Hong Kong in 1987 and obtained several postgraduate degrees in engineering and laws. He was the Contract Advisor of the Drainage Services Department, looking after procurement and contractual matters on works contracts. He joined the Commerce and Economic Development Bureau later to take forward the Kai Tak Cruise Terminal project as well as other tourism projects. He was the Chief Assistant Secretary and the Head of Project Cost Management Office of the Development Bureau before his appointment as the Head of Project Strategy and Governance Office.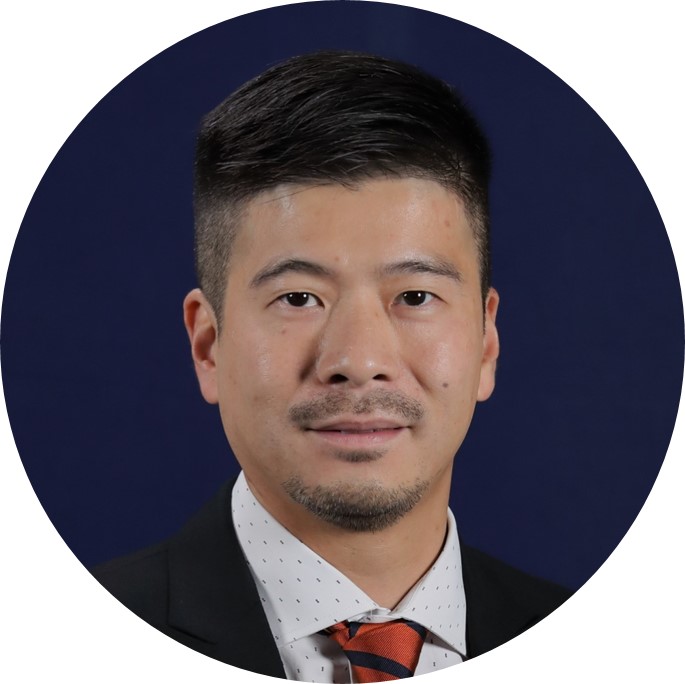 Ir Sammy LAI
Ir Sammy Lai is a director of Gammon Construction Limited, responsible for overseeing the company's building projects and driving innovation for the Building Division. He has been working in Gammon over 20 years and started his career in project planning and subsequently developed into a full-fledged project leader through a number of challenging and technically complex projects. He led a buildability study for One Taikoo Place project to promote sustainable construction at pre-tendering stages and innovation technologies such as Artificial Intelligence, Virtual Reality and Robotics during construction; and was recognized with the Excellent Award for Construction Manager (under Industry Practitioners Category) at CIC's first Sustainable Construction Award in 2018 for the project. Sammy is a member of the Hong Kong Institution of Engineers and the Chartered Institute of Building.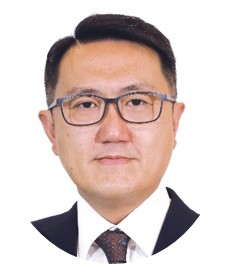 Mr. James LEE Hang-wing
Mr. LEE Hang Wing, James, has been the Chief Executive Officer (Executive Director) of Paul Y Engineering Group Limited since April 2016. Mr. Lee has over 29 years of experience in project management, property development and architectural practice. He holds Bachelor of Science and Bachelor of Architecture degrees from the University of Sydney, Australia, and a Diploma of Management Studies from the University of Sunderland, England. He is a Registered Architect, an Authorised Person (Architects List) under the Hong Kong Buildings Ordinance, a Chartered Building Engineer of the Chartered Association of Building Engineers, a Member of the Hong Kong Institute of Architects, a Member of the Chartered Institute of Arbitrators, a Member of the Hong Kong Institute of Real Estate Administrators, a Professional Member of Hong Kong Interior Design Association, and an Associate Member of the Hong Kong Mediation and Arbitration Centre. He is a Member of the Registration Committee of the Architects Registration Board, Vice Chair of the Building Committee of the Hong Kong Construction Association, Member of the Management Committee of the Centre of Innovation in Construction and Infrastructure Development of The University of Hong Kong, and a Member of the CIC Sustainable Construction Certification Scheme for Green Finance Working Group.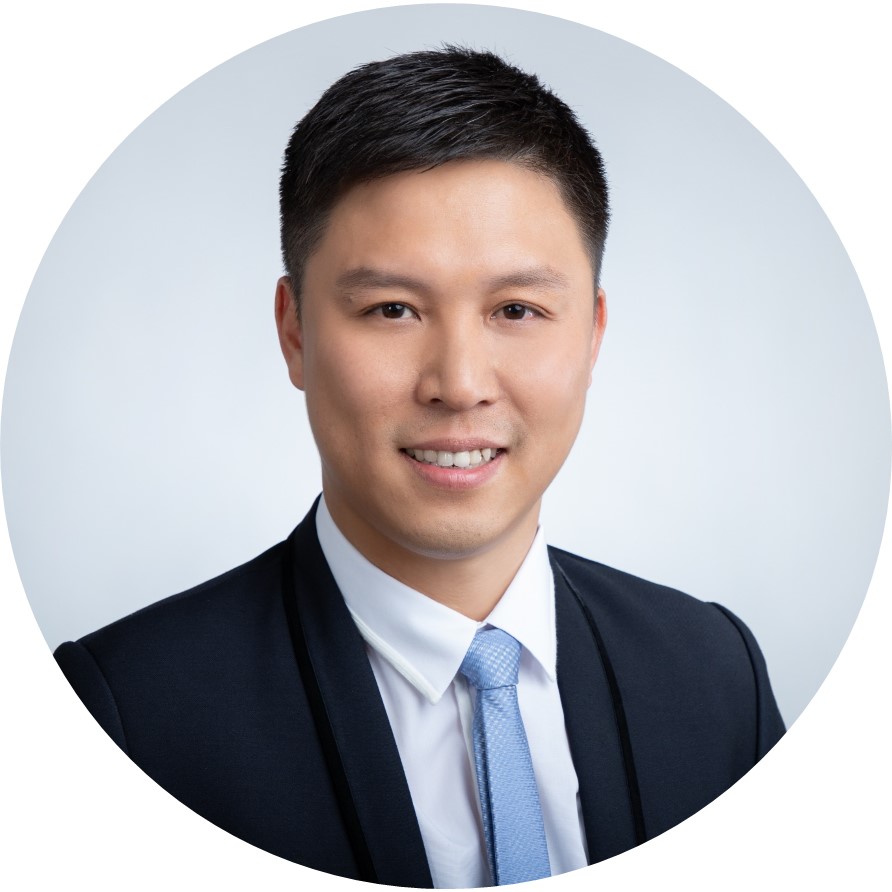 Mr. Edward LO Cheuk-pui
Mr. LO Cheuk-pui, Edward is now the managing director of Riseship Construction Company Limited. He is / was engaging the services of Non-Government Organisations, Government Department and Private Sectors with different roles and professional scope of duties, including but not limited to Construction Workers Qualifications Board in Construction Industry Council, Technical Committee on the Code of Practice for Demolition of Buildings, Contractors Registration Committee in Building Department, Hong Kong General Building Contractors Association Limited, Lions Club of Happy Valley and Hong Kong Construction Association, etc. Edward has been worked for Construction Industry from Year 1998 and possesses more than 20-year experience as a manager in charge.
Mr. Michael REN
Mr. Michael REN is currently Director of Innovation of Shun Cheong Engineering Group, leading the group's innovation directions and activities, initiating and developing construction related products and equipments, e.g. drilling and anchoring robots, MiMEP design/manufacturing/installation services, AI safety systems etc. Michael was former entrepreneur and researcher before joining SCEG with rich experiences in wide engineering and science range covering automation and robots, power electronics, IoT devices and systems, mechanical and electronic manufacturing, materials research and applications, micro- and nano-scale fabrication and synthesis. He started up a company in the field of connected BLE wearables, served as research engineer in government backed research institute ASTRI, while his first industrial experience started from ASM. Through the years, a few pioneer products and ideas were originated from Michael with dozens of publications. He was also secretary of IEEE CPMT Hong Kong chapter.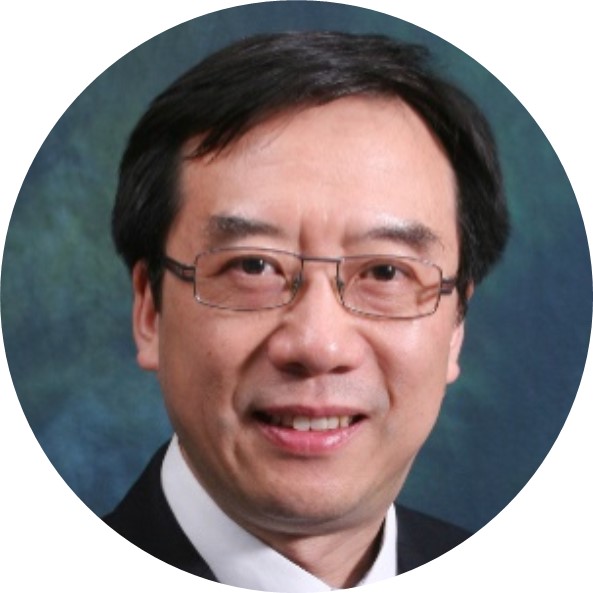 Prof. SHI Wen-zhong
Professor John Shi is currently the Director of PolyU-Shenzhen Technology and Innovation Research Institute (Futian), Director of Otto Poon Charitable Foundation Smart Cities Research Institute of PolyU, Chair Professor in Geographic Information Science and Remote Sensing, and Director of Joint Research Laboratory on Spatial Information of PolyU and Wuhan University. He is Academician of International Eurasian Academy of Sciences and Fellow of Academy of Social Sciences (UK). He is a Fellow of Royal Institution of Chartered Surveyors and Hong Kong Institute of Surveyors, Professor Shi also serves as President of International Society for Urban Informatics and Editor-in-Chief of International Journal Urban Informatics. His research covers urban informatics for smart cities, geographic information science and remote sensing, specifically, artificial-intelligence-based object recognition and change detection from satellite imagery, intelligent analytics and quality control for spatial data, mobile mapping and 3-D modelling based on LiDAR and imagery, and 3-D GIS models.
Ir Dr. Ricky TSUI
Ir Dr Ricky TSUI is the Director of R&D at Arup as well as the Leader of Arup University. He holds a B. Sc. degree in engineering from the University of Hong Kong and a Ph.D. degree in science from the University of Cambridge. His career spans more than 30 years in high technology research, product and process development, management, and marketing in manufacturing as well as building and construction industries. He was granted the "Knowledge Management Leadership Award" in 2014 and has led Arup to be the winners of the Global, Asian and HK MAKE (Most Admired Knowledge Enterprise) Awards for past several years. Recently he led the spinning-off of Neuron, a start-up providing a smart digital building operation platform, and is currently acting as its board director.
Mr. Peter YAN
Mr. YAN is an industry leader with more than 38 years of experience in the innovation and technology industry.  As the CEO of Cyberport, Mr Yan leads the digital technology flagship focusing on talent cultivation, industry development, and the integration of new and traditional economies.  Prior to joining Cyberport, Mr Yan was the Executive Director and CEO of SUNeVision.  Mr Yan had also held various senior management positions in large consulting and IT services companies including Accenture, Tradelink and Computer and Technologies. Mr. YAN is active in public services.  He is a member of the Election Committee (the Technology and Innovation Subsector) and serves on the Council of the City University and the Hong Kong Metropolitan University. Mr Yan is also a member of the Human Capital Committee of the Financial Services Development Council, a member of the Hong Kong Council for Accreditation of Academic and Vocational Qualifications, and various industry or professional organisations in the I&T sector.  He is an Adjunct Professor at the Chinese University of Hong Kong, and an Adjunct Associate Professor at the University of Hong Kong. Mr. YAN holds a BBA Degree from CUHK and was conferred the Honoree of the Year by the CUHK Chapter of Beta Gamma Sigma in 2020.  Mr Yan is a Distinguished Fellow of the Hong Kong Computer Society and had received Executive Education from the Harvard Business School.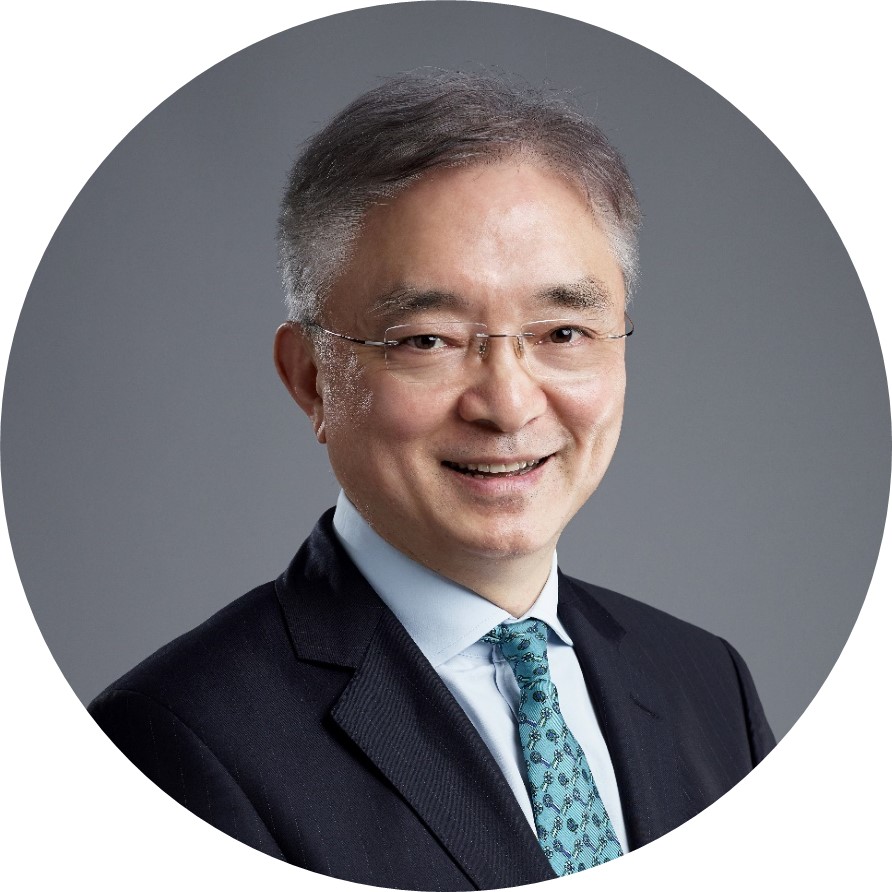 Ir Andrew YOUNG
Ir Andrew YOUNG has over 35 years of executive experience, he was a senior executive and was the Chief Commercial Officer (2011-2017) of Hong Kong Science & Technology Parks Corporation and Director of Partnership Development (1998-2011) of The Hong Kong Polytechnic University. Ir YOUNG is currently an Associate Director (Innovation) of Sino Group with responsibility to explore and identify the Group's innovation and technology development and explore investment opportunities. Ir YOUNG graduated from the University of South Australia with a Bachelor of Engineering (Mechanical Engineering) degree and holds a Postgraduate Diploma in Business Administration and Master of Business Administration. He is a fellow member of the Hong Kong Institution of Engineers and a Chartered Professional Engineer of the Institutions of Engineers Australia. Ir YOUNG is also an Adjunct Professor at The Hong Kong University of Science and Technology and The University of Hong Kong. He serves on various committees in different universities, such as Singapore Management University, City University of Hong Kong, Hong Kong Baptist University, etc. Ir YOUNG also sits on various position in leading commerce and industry associations, including the Chairman of Hong Kong Automation Technology Council and AI & Robotics Alliance of Hong Kong, Vice Chairman of Hong Kong Startup Council and Hong Kong Medical and Healthcare Device Industries Association, and member of Construction Industry Council, etc.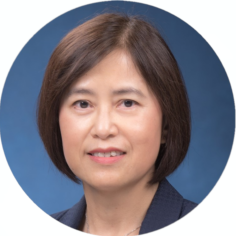 Ms. Clarice YU Po Mei, JP
Ms. YU has been working in the government for over 20 years, mainly in the administration of the Buildings Ordinance on the control of new private building developments and existing private buildings. Prior to joining the government in 1996, Ms. YU has worked in the private sector as an architect.