Power Talk: Construction Heritage and Preservation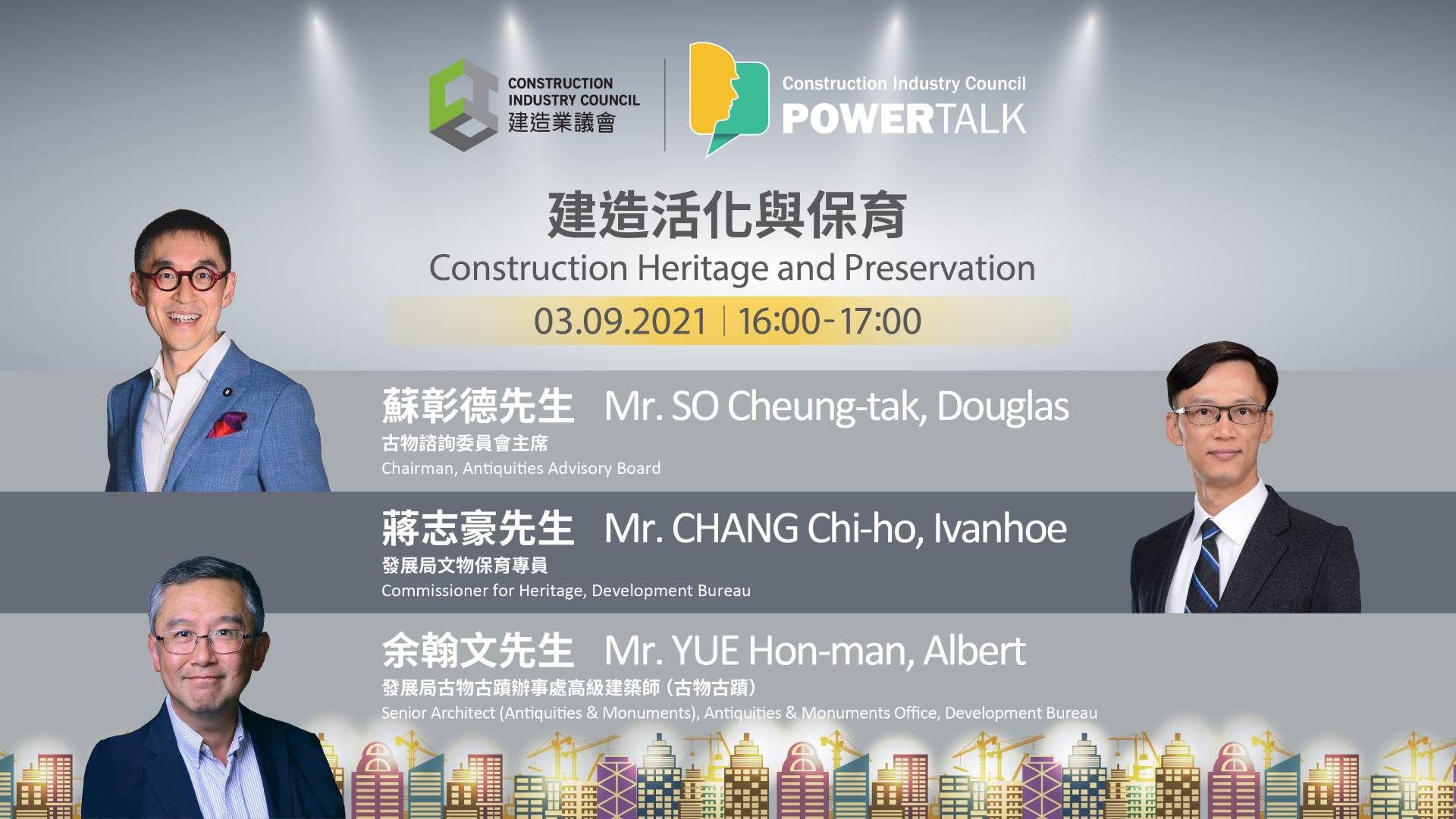 Establishment of new construction landmarks is always the focus of the fast-changing city development. However, construction heritage and preservation are also crucial for city growth. The Power Talk has invited experts from construction preservation to share their views on current policies of monuments conservation, and explore the sustainable development for construction heritage protection.
Speaker:
Mr. SO Cheung-tak, Douglas - Chairman, Antiquities Advisory Board
Mr. CHANG Chi-ho, Ivanhoe - Commissioner for Heritage, Development Bureau
Mr. YUE Hon-man, Albert - Senior Architect (Antiquities & Monuments), Antiquities & Monuments Office, Development Bureau
To join the event online, please click the register button below, login/join i-Club member to register.
Please read the Livestorm terms and privacy policy before registration.