CIC Webinar on BIM Solution Day – MEP modelling workflow with AX3000 in BricsCAD BIM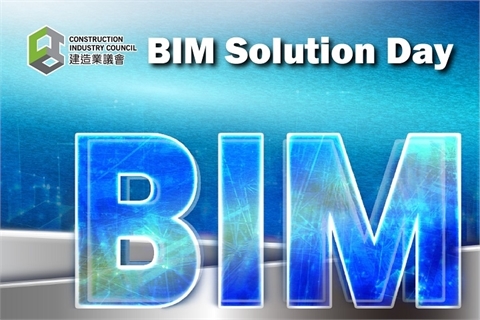 The "BIM Solution Day" aims at promoting the latest BIM-related solutions to stakeholders. Every time, we have a different theme to introduce stakeholders about the latest solutions in a particular area.
We are glad to have the participation of BricsCAD.

Content of the webinar (Information provided by vendor):
An open solution for working in BIM and why it is important
The advantages of multi-platform solutions such as AX3000
A look into MEP modelling workflow with AX3000 in BricsCAD BIM
Date: 23 March 2022 (Wed)
Time: 15:30 - 17:00
Language: English
Fee: Free of Charge
Format: Webinar
Speakers:
Ms. Claire Lee FLORENTINO, BricsCAD Solution Consultant
Mr. Michael MIKLAUTZ, AX3000 Expert, BDM for EDV Software
Should you have any queries, please contact Ms. Julia LI (email: bimspace@cic.hk; tel: 3199 7274).
Remarks:
An electronic copy of CPD attendance certificate will be issued to participants with over 80% attendance within one month after the live webinar. Any attendance on replay sessions after webinar will not be considered for CPD attendance certificate.
To join the event online, please click the register button below, login/join i-Club member to register.
Replay video is now exclusive for i-Club members, please register and join i-Club.
Please use full name as your i-Club profile name for issuing the CPD Attendance Certificate. To edit your profile, please click here.
Please read the Livestorm terms and privacy policy before registration.