CIC Power Talk: Hong Kong 3D Digital Map Development and Applications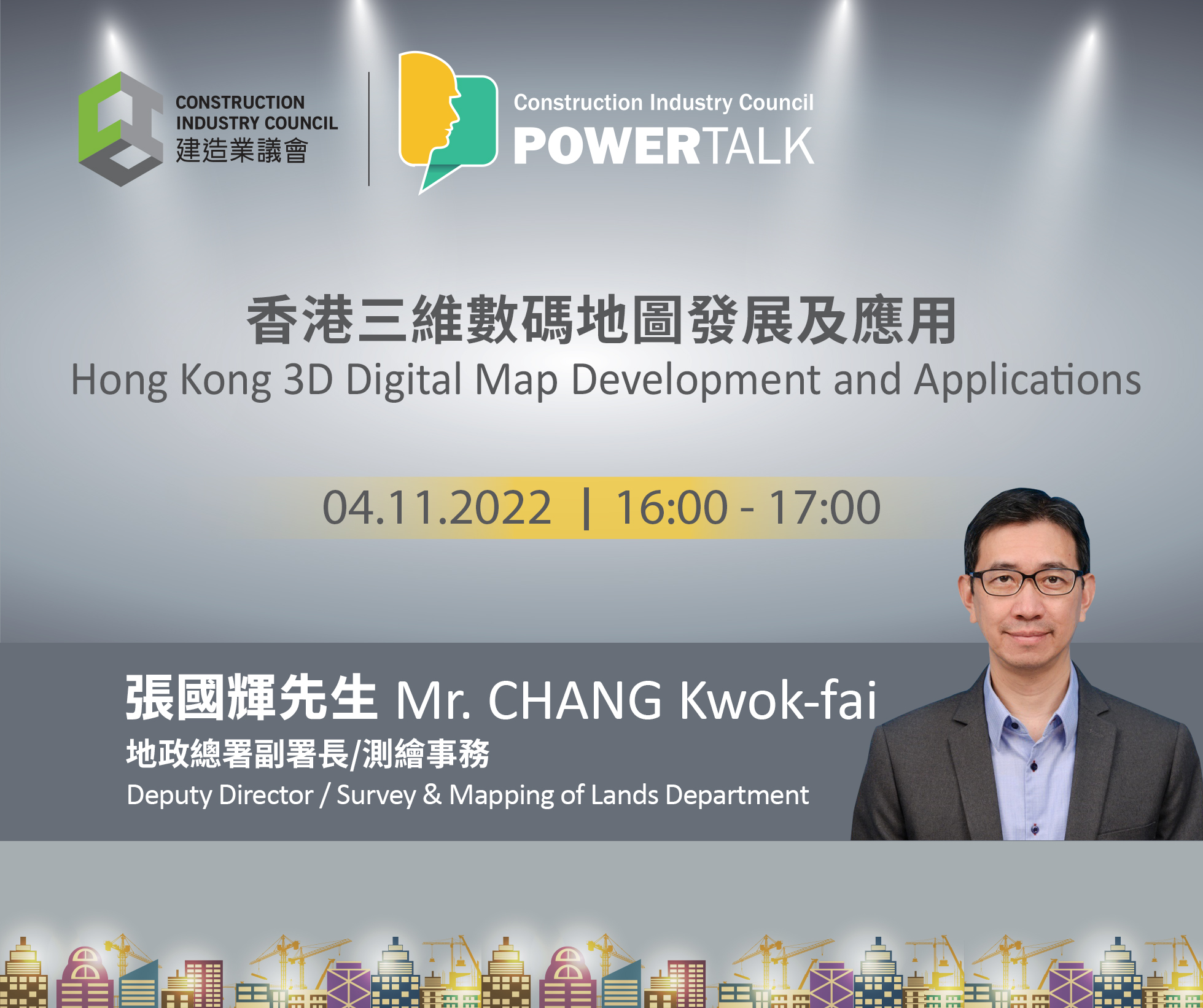 Construction information is ever-changing. How can we compile numerous information so a complex project can be successfully completed? Other than Building Information Modelling (BIM), Geographic Information System (GIS) helps! It is used to collect, process, consolidate and analyze data across different geographical locations. The 3D digital map, which is an important part of GIS, allows users to build a "real" city in a digital environment. GIS can also evaluate and analyze geographical factors that affecting a project which help improving project quality, accuracy, efficiency and productivity.
In this episode of CIC Power Talk, we are delighted to invite the representative from the Lands Department to share the development and applications of 3D digital maps in Hong Kong.
Date: 4 November 2022 (Fri)
Time: 16:00 – 17:00 (HKT)
Language: Cantonese (with English presentation materials)
Fee: Free of Charge
Format: Webinar
Should you have any queries, please contact i-club@cic.hk.
Remarks:
An electronic copy of CPD attendance certificate will be issued to participants with over 80% attendance within one month after the live webinar. Any attendance on replay sessions after webinar will not be considered for CPD attendance certificate.
To join the event online, please click the register button above.
Replay video is now exclusive for i-Club members, please register and join i-Club.
Please use full name as your i-Club profile name for issuing the CPD Attendance Certificate. To edit your profile, please click here. No amendment of CPD Attendance Certificate would be allowed.
Please read the Live storm terms and privacy policy before registration.