Site Safety Gathering 2022 - VR Training Briefing Session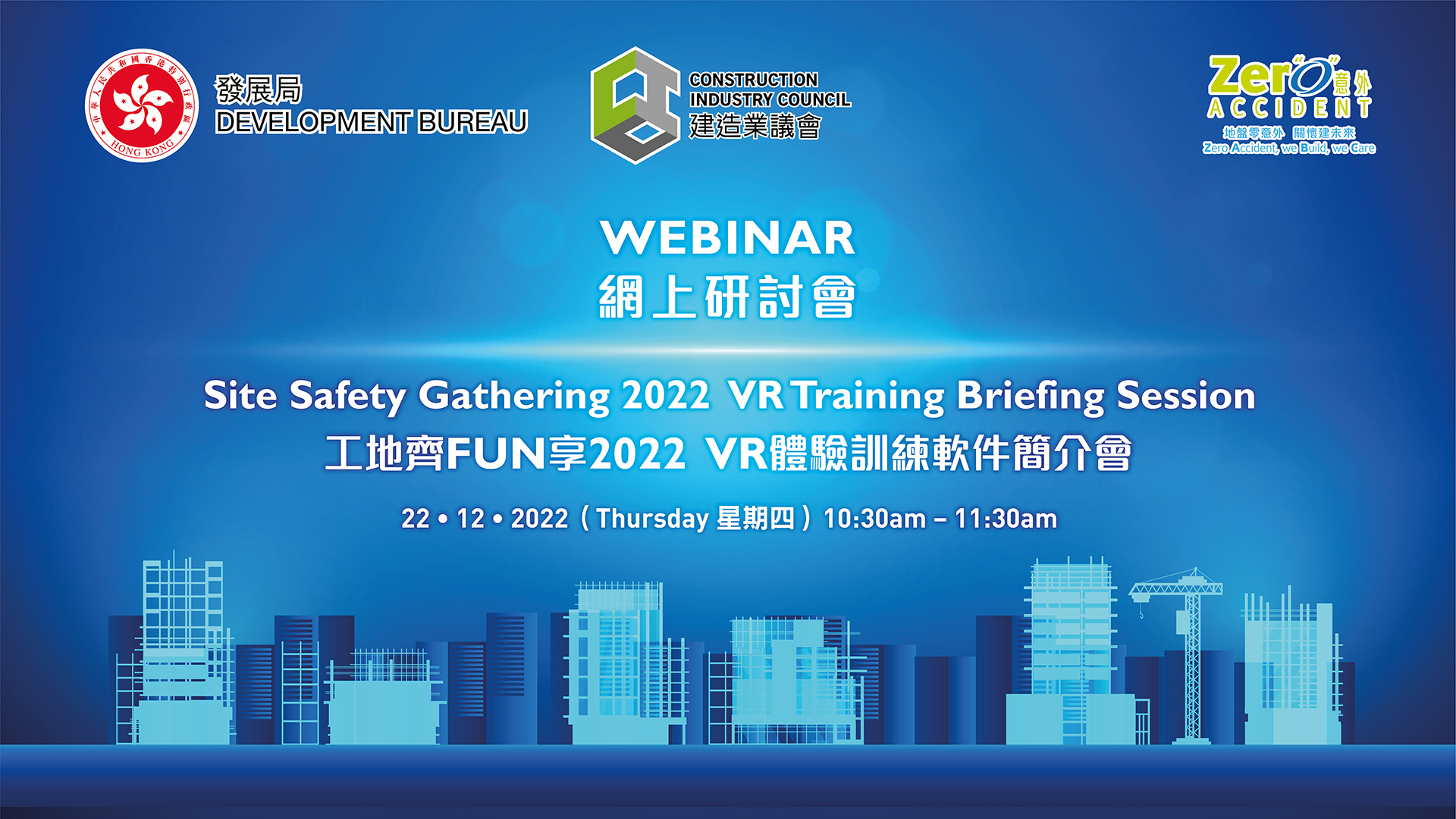 The main theme of Construction Safety Week 2022 (CSW 2022) is "Safety 2.0", promoting the use of innovative and smart technologies to uplift construction safety. The organiser will provide 4 sets of VR training software to all participating units.
Participants of Site Safety Gathering 2022 (SSG 2022) are welcomed to join the VR Training Briefing Session on 22 December 2022. There will be speakers share experience on Gondola safety and demonstrate on how to utilise the VR safety training package, e.g. access to the Download Platform and set up the configuration of VR headset, etc.
Date: 22 December 2022
Time: 10:30 – 11:30
Language: Cantonese
Format: Online seminar (webinar)
Attendance Certificate: Attendees who have 80% or above attendance rate are eligible to receive the attendance certificate within one month after the webinar. (1 CPD hours suggested)
For enquiry, please contact us at 2100 9499 or email to safetyseminar@cic.hk
Please click HERE to register!