CEO Safety Forum 2023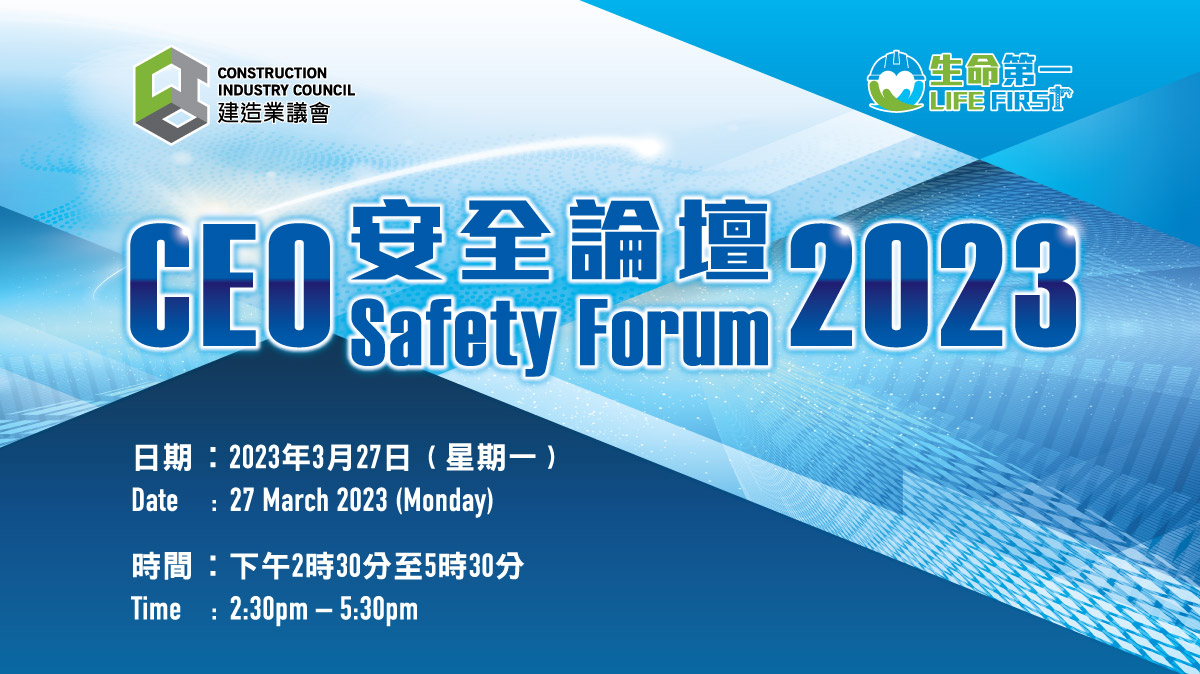 The Construction Industry Council is concerned about the number of incidents happened at the start of 2023. In views of this, the Construction Industry Council will organise the "CEO Safety Forum 2023" to gather views from the industry leaders and experts on revamping site safety culture, review and provide suggestions on the follow-up actions of "Construction Safety Summit 2022" for sharing experience in the enhancement of construction safety, with a view to achieving the vision of "zero accidents" with the industry.
Date: 27 March 2023
Time: 2:30 – 5:30p.m.
Language: Cantonese supplemented with English, Simultaneous Interpretation in English will be provided
Format: Online seminar (Webinar)
Attendance Certificate: Attendees who have 80% or above attendance rate are eligible to receive the attendance certificate within one month after the webinar. (3 CPD hours suggested)
For enquiry, please contact us at 2100 9499 or email to safetyseminar@cic.hk
Please click HERE to view programme rundown and register!