Life First Walk the Talk - Webinar on Safety Roles and Responsibilities (Lifting Operation)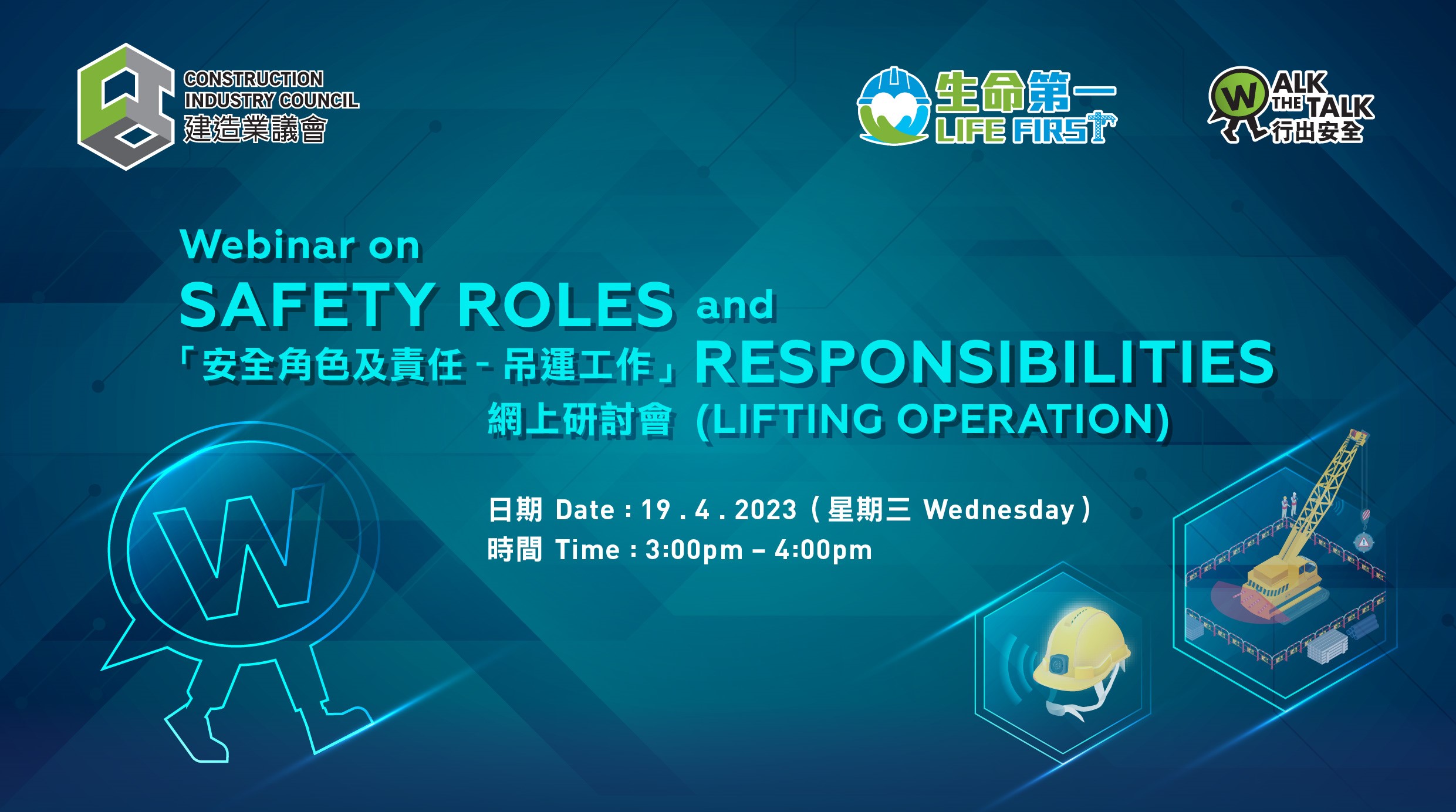 The Construction Industry Council published Reference Materials on "Safety Roles and Responsibilities of Key Stakeholders in the Hong Kong Construction Industry – Practical Reference Guidance on Lifting Operation" that focuses on the process of lifting operation. It provides a step-by-step guidance for the industry stakeholders to establish a lifting operation system with clear roles and responsibilities before commencing the work. Representatives from project clients, contractor and supplier are invited to this upcoming "Life First – Walk the Talk" to share lifting safety and how the work should be safely carried out by respective persons in respective roles.
Date: 19 April 2023
Time: 3:00 – 4:00p.m.
Language: Cantonese
Format: Online seminar (Webinar)
Attendance Certificate: Attendees who have 80% or above attendance rate are eligible to receive the attendance certificate within one month after the webinar. (1 CPD hour suggested)
For enquiry, please contact us at 2100 9499 or email to safetyseminar@cic.hk
Please click HERE to view programme rundown and register!