Life First Walk the Talk - Webinar on Site Safety Measures on Working in Hot Weather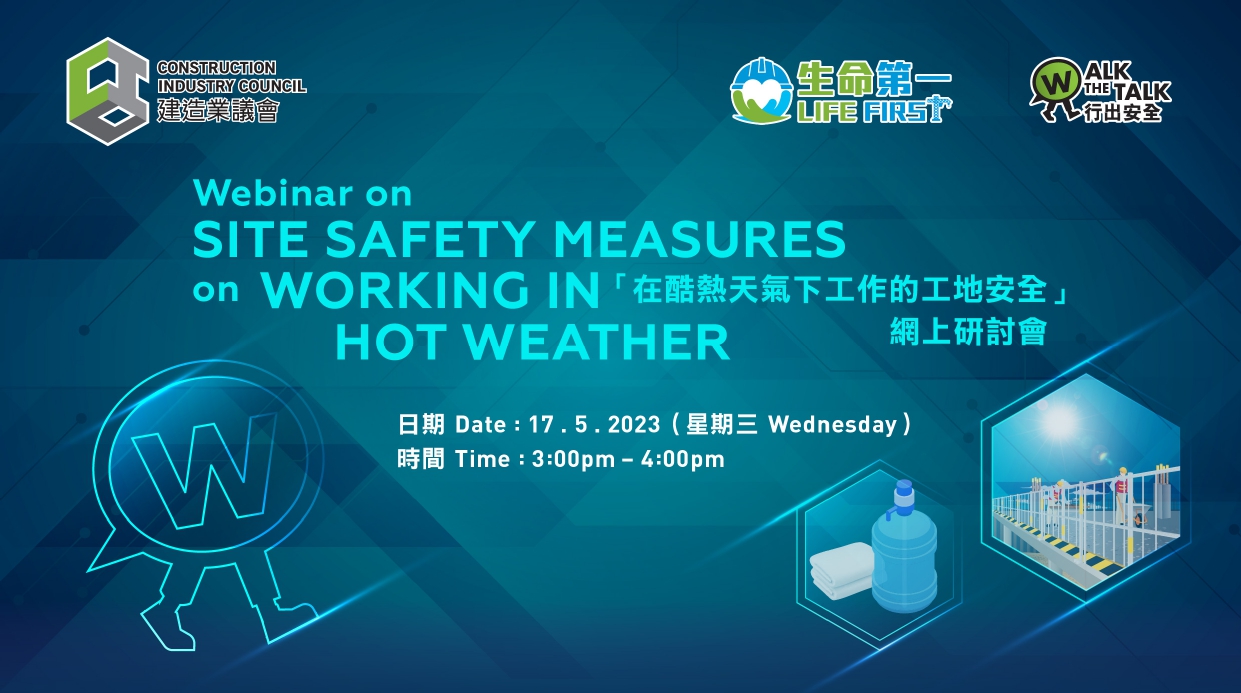 The Construction Industry Council published "Guidelines on Site Safety Measures for working in hot weather" to set out good practices that may be readily implemented by the industry stakeholders during the summer months, in order to minimize the risk towards site personnel working in hot weather. It not only ensure safety and health protection to construction workers, but also enhance the work efficiency and productivity. Representatives from Labour Department, project clients and different stakeholders are invited to this upcoming "Life First – Walk the Talk" to share site safety measures on working in hot weather.
Date: 17 May 2023
Time: 3:00 – 4:00p.m.
Language: Cantonese
Format: Online seminar (Webinar)
Attendance Certificate: Attendees who have 80% or above attendance rate are eligible to receive the attendance certificate within one month after the webinar. (1 CPD hour suggested)
For enquiry, please contact us at 2100 9499 or email to safetyseminar@cic.hk