Life First Walk the Talk - Webinar on Mobile Plant - Mobile Elevating Work Platforms Safety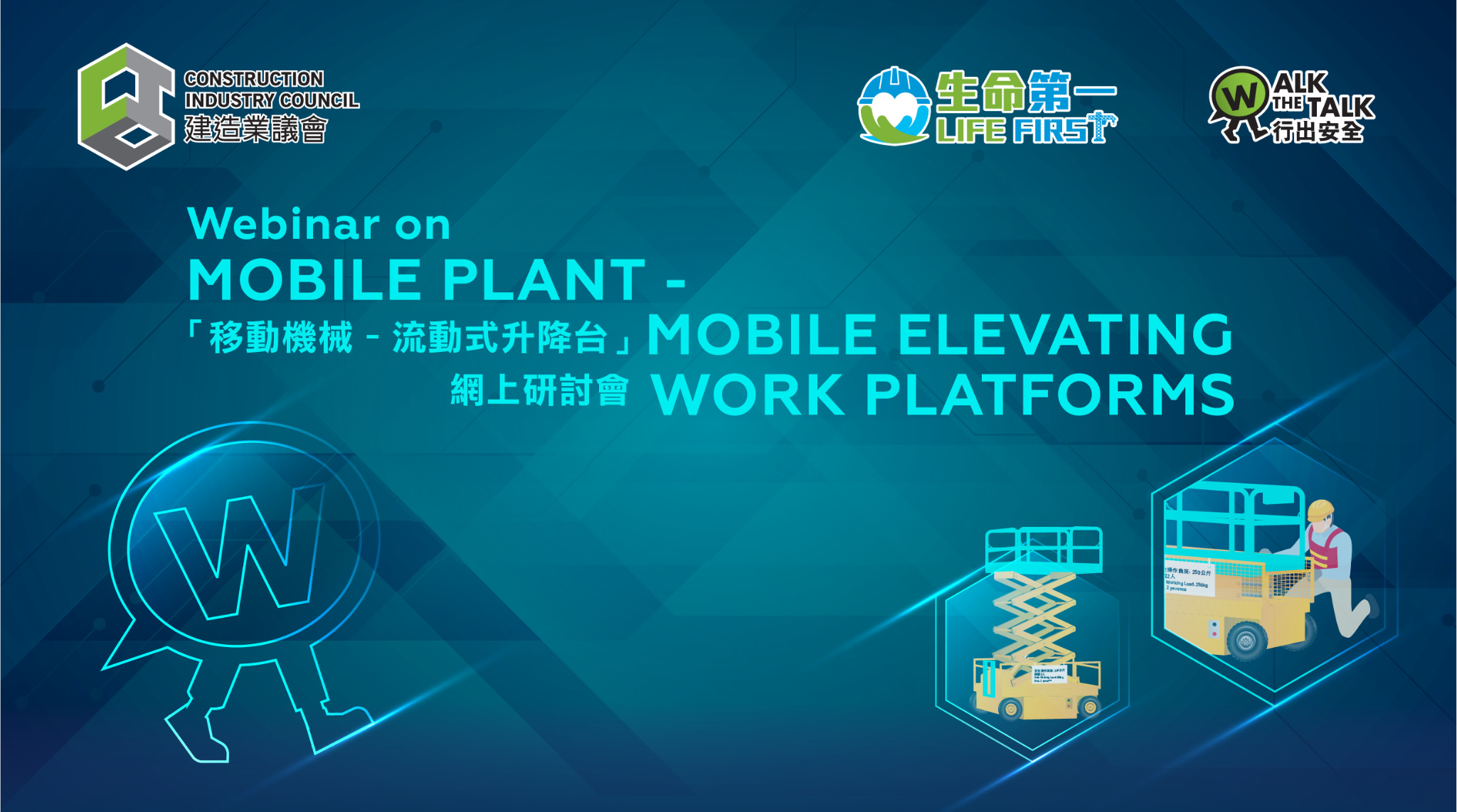 In recent years, in response to different work needs, mobile plants have been widely used in construction sites, especially Mobile Elevating Work Platforms (MEWP). To enhance safety awareness of the industry, Third Runway Division together with Hong Kong Construction Association, Hong Kong Mobile Aerial Platform Association and Modern (Int'l) Access and Scaffolding Limited, are invited to this upcoming "Life First – Walk the Talk" to share the topics of "Enhancing Mobile Elevating Work Platforms Safety in Hong Kong".
Date: 21 June 2023
Time: 3:00 – 4:15p.m.
Language: Cantonese
Format: Online seminar (Webinar)
Attendance Certificate: Attendees who have 80% or above attendance rate are eligible to receive the attendance certificate within one month after the webinar. (1.25 CPD hours suggested)
For enquiry, please contact us at 2100 9499 or email to safetyseminar@cic.hk