CIC Sustainable Construction Award (SCA) 2023 Join hands to create a liveable low-carbon city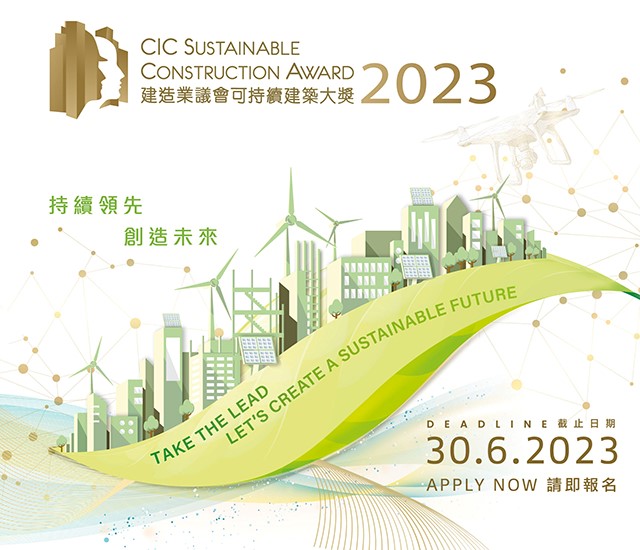 The Construction Industry Council Sustainable Construction Award 2023 (SCA) is gaining momentum this year!
The Development Bureau of the Hong Kong Government expressed support for the SCA and advocates "enhancing quantity and speed" and "enhancing efficiency and quality" to create a liveable low-carbon city.
The CIC encourages the construction industry to focus on sustainable development in building a sustainable and low-carbon future.
Watch and share this latest promotional video: https://youtu.be/52G4TiIZcx0
Showcase your achievements and efforts in achieving sustainable construction in the SCA.
(Deadline: 30 Jun 2023)