Webinar on Professional Ethics and Integrity of Safety Officers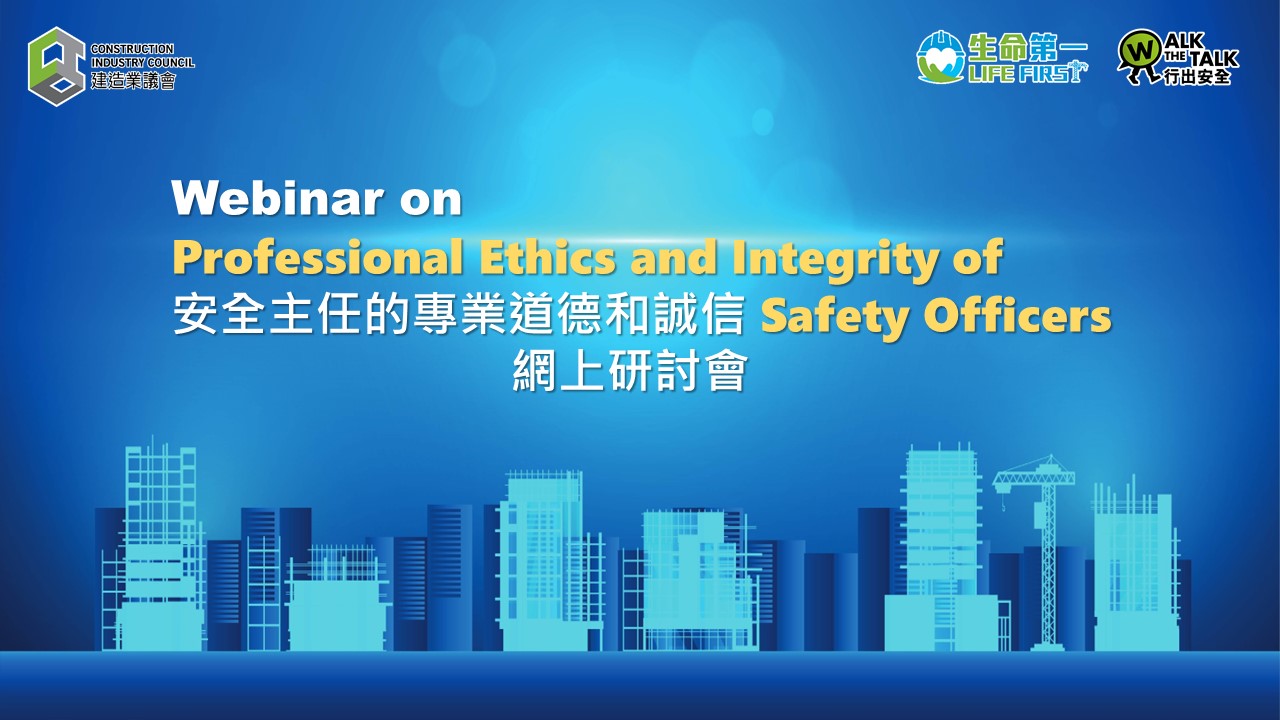 Registered Safety Officers (RSOs) play important roles in ensuring safety and health of persons employed in industrial undertakings. The skills and professional knowledge of RSOs should be kept pace with times for RSOs to cope with the risks faced by all relevant industries. To meet the development and needs of the industries, the Labour Department publishes the fourth edition of "Guidance Notes on Continuing Professional Development Programmes under the Factories and Industrial Undertakings (Safety Officers and Safety Supervisors) Regulations" to include professional ethics and integrity of safety officers as a compulsory CPD Programme, so as to fit in with the expectation of relevant stakeholders on the professional standards of RSOs. The Construction Industry Council will organise a webinar, inviting a representative of Independent Commission Against Corruption (ICAC) to explain the detailed requirements of the relevant code of practice.
Date: 5 July 2023
Time: 4:30 – 5:30p.m.
Language: Cantonese
Format: Online seminar (Webinar)
Attendance Certificate: Attendees who have 80% or above attendance rate and answer MC question during the webinar are eligible to receive the attendance certificate within one month after the webinar. (1 CPD hour suggested)
For enquiry, please contact us at 2100 9499 or email to safetyseminar@cic.hk
Please click HERE to register!