Construction Safety Week 2023 – Kick-off Ceremony and Conference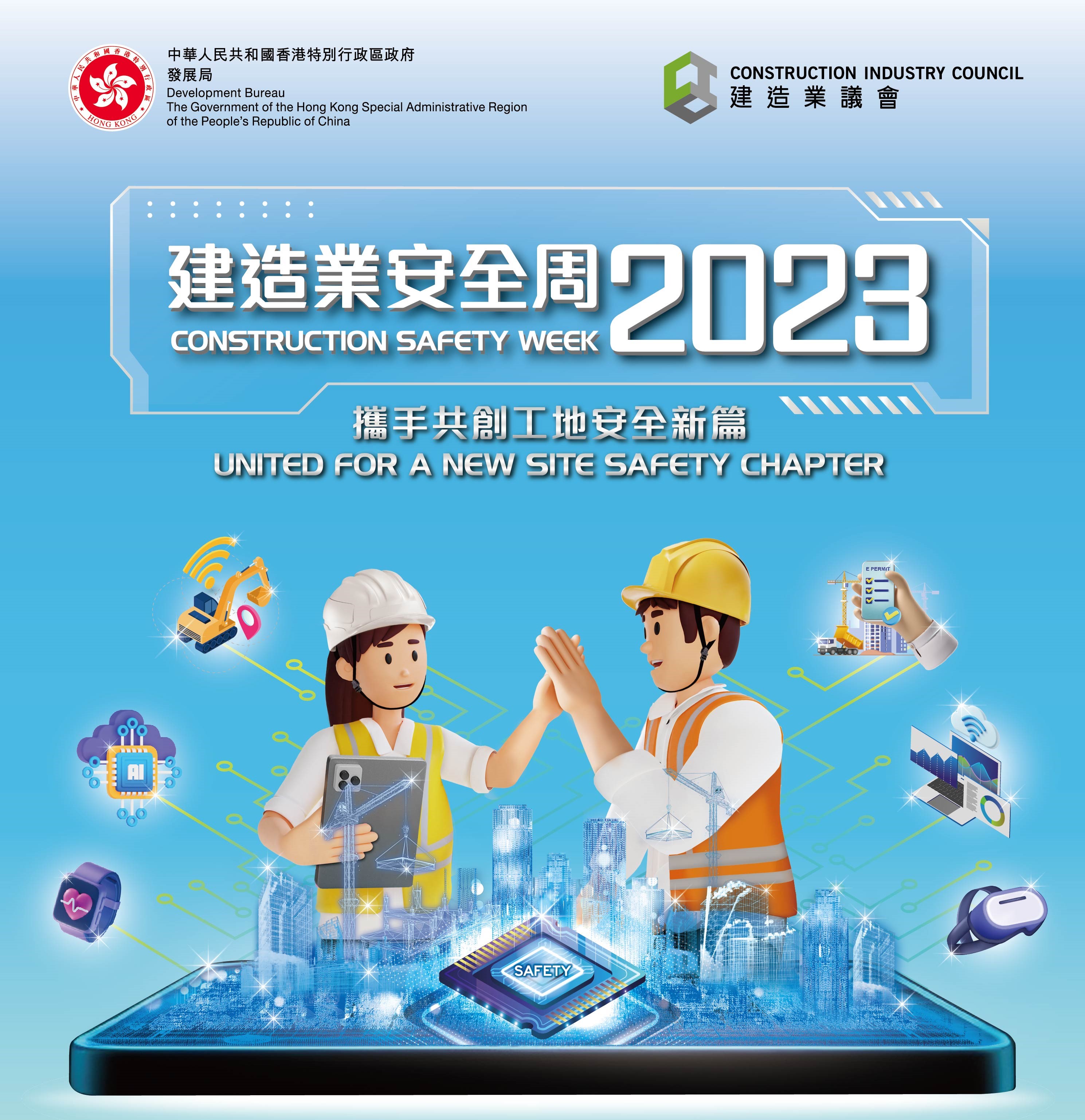 The Development Bureau and the Construction Industry Council are co-organising Construction Safety Week 2023 (28 August – 3 September 2023) with the aim of continuing to promote and reinforce the "Zero Accident" message to industry stakeholders. "United For A New Site Safety Chapter" is the main theme for Construction Safety Week 2023.
The Conference is one of the featured events of CSW, with an aim to providing a platform for industry stakeholders to share contemporary initiatives and valuable experiences in relation to construction safety. Unite the efforts of all stakeholders to jointly promote and work towards achieving the target of "Zero Accident" in the construction industry.
Date: 28 August 2023 (Monday)
Time: 9:00am – 5:00pm
Language: Cantonese supplemented with English
Format: Online seminar (Webinar)
Attendance Certificate: Eligible attendees are eligible to receive the attendance certificate within one month after the Conference.
For enquiry, please contact us at 2100 9499 or email to info.csw@cic.hk
Please click HERE to view programme rundown and register!